CALL SAWMILL CATERING FOR THE BEST AT YOUR NEXT EVENT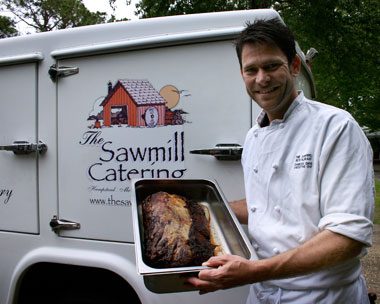 Charles Davis, Executive Chef
Sawmill Cafe & Catering Company
2528-1 Castle Hayne Road, #1, Wilmington, NC 28401
Direct phone:
(910) 620-7001
Sawmill Cafe (910) 769-7455
For an immediate quote for your event, call Charles Davis, Chef and Owner of Sawmill Cafe & Catering.
(910) 620-7001
Or fill out this Catering Request Form and we will get back to you as soon as possible. Let us know how you envision your event, just complete our simple Catering Quote Request Form and submit. We'll get back to you in short order to discuss your upcoming event.